Dorian H. Gunter
Family Law

divorce
child custody
child support
alimony
equitable distribution matters
premarital agreements
postmarital agreements
separation agreements and civil litigation arising out of family law matters.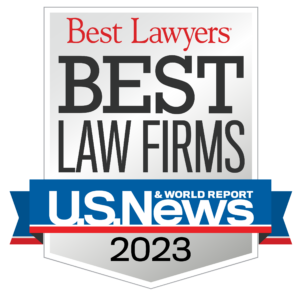 Bar Admissions
North Carolina, 1979
Dorian H. Gunter
Dorian is a skilled family law attorney, having focused on this area of the law since 1979. His areas of expertise include divorce, child custody, child support, alimony and equitable distribution as well as the negotiation and preparation of premarital agreements, post-marital agreements and separation agreements. He has significant experience representing clients in civil litigation matters arising out of family disputes, including alienation of affection and criminal conversation claims.
Dorian has earned the distinguished AV Preeminent rating from Martindale-Hubbell, a testament to the fact that peers rank Dorian at the highest level of professional excellence. Since 2008 Dorian has been annually named to Super Lawyers magazine's annual list of the top attorneys in North Carolina. Previously he has been recognized by Charlotte Magazine among its top family law attorneys. Inclusion in such publications involves a rigorous selection process including peer review. Dorian has also been selected by his peers to be included in "The Best Lawyers In America" since 2009.
Professional and Civic Involvement
Mecklenburg County Bar Association; North Carolina State Bar; Mecklenburg County Bar Family Law Section; North Carolina Bar Family Law Section; Phi Delta Phi member, The Order of the Barristers; Wake Forest Law Alumni Council; Board of Directors, Myers Park Country Club; Member, Myers Park Baptist Church.
Education
B.A., Wake Forest University, cum laude, 1975
J.D., Wake Forest University, 1979