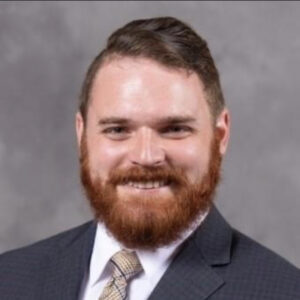 Matthew Hobbs
Education
Rhodes College (2018) – BA in Philosophy; Minor in Political Science
Campbell University – The Norman Adrian Wiggins School of Law (2021) – Juris Doctorate
Matthew Hobbs
Matthew Hobbs is the newest attorney at the firm starting in January of 2021.  On a typical day, Matthew litigates cases throughout North and South Carolina, as well as in Federal Court, takes client meetings and phone calls, and drafts court filings for his clients.  He handles cases including, HOA matters, contract disputes, civil defense, medical and legal malpractice, property disputes, complex corporate cases, personal injury cases and occasionally assists with researching family law, workers compensation, and social security matters for the other attorneys.  Matthew primarily handles cases from other parts of the firm that move into litigation in civil court.
He attended Rhodes College in Memphis, TN where he majored in Philosophy.  Matthew earned his Juris Doctorate degree form Campbell University – Norman Adrian Wiggins School of Law in Raleigh, North Carolina, where he was an accomplished Mock Trial Competitor earning the Order of the Barristers upon graduation.  In his third year of law school, Matthew earned the distinction of representing Campbell Law at the 2021 Top Gun Mock Trial Competition, an invitation only tournament for the top mock trial advocates in the country.
Matthew was born in Austin, TX and has lived all over the South, from Florida, Tennessee and now Charlotte, NC.  When he is not in the office or in court, Matthew enjoys reading, writing, and playing board games with friends.  He also enjoys researching and writing on the latest developments in the fields of Space Law and Applied Space Technologies where science, technology and the law all meet.