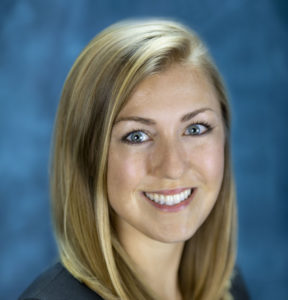 Aimee Durant
Family Law, divorce, child custody, alimony, equitable distribution matters, premarital agreements, post marital agreements, separation agreements and civil litigation arising out of family law matters.
Bar Admissions
North Carolina (2015)
Professional and Civic Involvement:
North Carolina Bar Association Member, Family Law Section
Mecklenburg County Bar Association Member, Family Law Section
Aimee Durant
Aimee has practiced family law with Dorian Gunter since 2015. She primarily handles cases involving divorce, child custody, child support, spousal support, equitable distribution and domestic violence protective orders. She has experience negotiating as well as preparing separation agreements, premarital agreements and post-marital agreements. She is also knowledgeable in regards to post-divorce estate planning. What Aimee enjoys most about practicing family law is the connections she makes with her clients. She enjoys getting to know her clients and helping them navigate difficult and emotional situations. 
While Aimee is no stranger to the courtroom, she believes that it is best to resolve family law issues within the family, and she helps her clients negotiate settlements that allow them to achieve their goals without the stress and expense of litigation. Aimee is trained in collaborative law and is part of the Charlotte Collaborative Divorce Professionals, which promotes an alternative to the traditional divorce model. Of course, every situation is unique and not all cases will end in settlement. Aimee works closely with her clients and tailors her approach to the individual case, while always putting her client's interests first. An attentive and compassionate attorney, Aimee encourages her clients to focus on solutions, guiding and supporting them through the entire process. 
During her time at Wake Forest University School of Law, Aimee dedicated over 100 hours to pro bono work. She was president of the Domestic Violence Awareness Coalition and a member of the Pro Bono Project Executive Board. She was also actively involved in Wake Forest's Moot Court Board, successfully competing and placing in both school and national competitions. Despite her wonderful experience at Wake Forest, she is still a Tiger at heart, having graduated from Clemson University in 2011.
Education
B.A., Clemson University, magna cum laude, 2011;
J.D., Wake Forest University School of Law, cum laude, 2015